okay fashion sekarang needs to slow down a bit..... please. idk why but suddenly all the things that i secretly loving but nampak macam 'bodoh' or too weird back in the old days are now in trend. seriously. all those bell sleeves and ruffles.... tetiba je semua baju kat kedai macam tu. NOOOOOO ! you can't do that. now i need to buy them all damn laaa.
and then last year, they start to bring out patches. I have a thing with embroidery and patches(coz patches are embroided) that i can't explain. so i actually am happy that i can buy some patches and maybe put them somewhere on my bags (am too scared to put them on my clothes tho). But then few month later i see patches on clothing everywhere. they even do it on bags and shoes too. and now macam banyak gilaaaa embroided bags and shoes i wanna cry.
next tassel and pom poms. okay tassels are still 'normal'. but last year it was a bit hard to find cute bags with tassel. tapi sekarang idk if god hear my prayer or what tetiba banyak gila bag yang ada tassel and pompoms. they even do hugeeee tassel and pompoms. hari tu aku beli kasut ada pom pom tapi rasa malu nak pakai mula mula sebab macam pelik. but now that pom poms are on trend aku pakai je hari hari pergi kelas. kawan kawan aku pun semua puji comel. hahaha please guys you're not helping with my weird addiction. jangan sampai nanti aku beli baju pom pom kat zara tu.... dah lama usha...
lepas tu velvet. i loooveee velvet. tapi dulu kalau nak pakai baju velvet rasa macam too much pulak. tapi sekarang orang jual baju velvet tepi tepi jalan je. belum masuk kasut velvet or bag velvet lagi. mashaallah tergugat iman.
so actually apa masalah aku sekarang? hahaha tak ada masalah pun. sepatutnya aku happy sebab semua benda yang aku suka ada di jual di mana mana. TAPI.. tapi. bila mana mana kedai aku masuk almost EVERYTHING aku suka.... ini lah masalahnya. lagi lagi sekarang ni diorang pergi gabungkan semua benda yang aku suka tu. can you imagine..... embroided velvet shoes or handbags. lepas tu dorang pergi tambah pulak tassel or pom pom seketul besar kat bag tu. suka memang lah suka, tapi masalahnya harga dia tu macam tskkk.... Ya Allah bantulah hambamu ini ya Allahhhhh. ini semua godaan.
k sebenarnya aku baru buka zalora and my fav handbag brand baru je campak 100 lebih handbag baru and semua lawa lawa. pulak tu semua ada ciri ciri yang aku suka; velvet, pom pom, tassel, embroidery.... so sekarang ni aku tengah cuba yakinkan diri aku yang aku PERLU handbag baru walaupun account bank aku cakap aku tak perlukan handbag baru. Erm... tapi...... last sem aku dapat dekan... so maybe as a reward....? lepas tu tak lama lagi birthday aku... 3 bulan tu tak lama lagi lah kan? so maybe as an early birthday present? ataupun sebagai motivasi diri untuk belajar lek lok sem ni? ataupun kalau aku beli bag yang mahal sikit aku mesti tak boleh ponteng kelas langsung. haaa ok la kan macam tu? kan?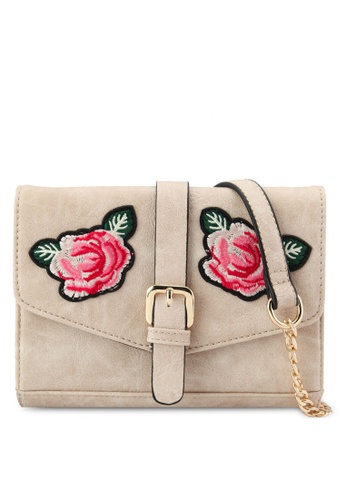 i cant breathe
need them all
help me
Taufiq please bagi hadiah bag please nanti saya buatkan cookies banyak banyak sumpah